House Fly Pest Control Treatment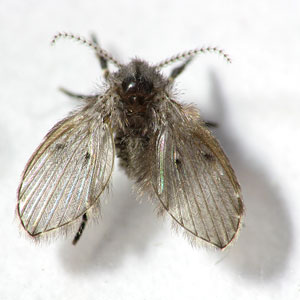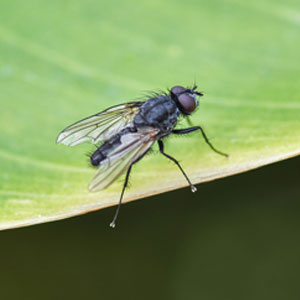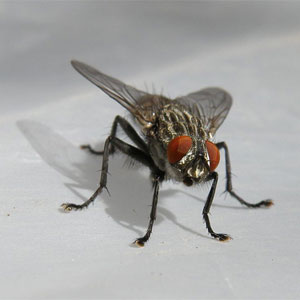 House Fly | Blue Bottle Fly | Fruit Fly | Drain Fly | Fleshy Fly
AEGIS Care is one of the oldest and best House Fly Pest control service providers in Mumbai engaged in the industry since 2005.
Flies can be a nuisance if they keep on buzzing around you or your food items. It's a common site to have flies buzzing around the food dishes at any restaurant, hotel or at your home. Also, house flies are very much visible everywhere during rainy seasons contaminating water and surrounding. These flies seem to be tiny but their effect is quite large and can lead to dangerous diseases. These flies are responsible for cholera, jaundice, food poisoning, Dysentery, Salmonellosis, Tuberculosis, Typhoid fever, etc.
Aegis Care provides the best house flies control treatment across Mumbai. We use treatment methods that are effective and do not affect the surrounding in a negative manner. We have an experienced team that assesses the whole affected premises and suggest the best house flies control treatment to you. We use insect light traps to capture the flies. Our range of light traps is safe and sound-free. Also, they don't affect the decor of your house and can be placed anywhere in your house. Besides this, we use chemicals and insecticides which don't have an adverse effect on the people around them.
Methods you can use to keep the flies away
Cover your food properly, so no flies can contaminate it.
Cleaning your house regularly.
Always close the dustbin. Throw away the garbage from dustbin regularly.
Keep the doors and windows closed if possible, to restrict the entry of flies.
Always keep your pet clean. Clean the faeces and hairs of the pet from your house regularly.
Ensure the drains around your house are closed and regularly cleaned.
Use nets or fly screen on windows and doors to stop flies from coming into your house.
Keep the floor mat and carpet clean to prevent the build-up of grease and dirt on them.
Don't allow standing water to exist around your house.
Say No to DIY, Give Professional a Try
Aegis Care is an expert in all types of pest control services in Mumbai. We use strong and eco-friendly pest control method which provides successful results. To know more about our services Please contact us at 9819 893 916. Our team is always ready to help you in making a healthy and germ-free environment.
We provide House Fly Pest Control Services in Mumbai, Navi Mumbai & Thane region in
| | | | |
| --- | --- | --- | --- |
| Ghatkopar | Chembur | Andheri | Saki Naka |
| Powai | Kurla | Sion | Dadar |
| Matunga | Fort | Wadala | Bandra |
| Juhu | Byculla | Parel | Santacruz |
| Borivali | Thane | Bhandup | Vikhroli |
| Vashi | Nerul | Kharghar | Ghansoli |
| Belapur | Malad | Goregaon | Kandivali |
| Airoli | Mulund | Chakala | Vikhroli |
How to Book a Pest Control Service Near Me?
Search online for pest control services near me or AEGIS Pest Control on Google and you would see a list of all reputed pest control service provider near you. Click on the top service providers like AEGIS Pest Control and book the desired pest control service online by filling out the form on the Website or calling them directly for a booking.
Also Note: Do not miss fetching a 5% discount on the final price by booking a service through Whatsapp.
We provide Pest Control services all over Mumbai, Navi Mumbai, and Thane.
Other Pest Control Services We Provide
Known as white ants, are very much prevalent in houses in Mumbai. We use the best termite pest control treatment to protect your wooden furniture and residence.
Bed Bugs known as Khatmal are seen in houses and offices. They can easily get along with you when you are traveling and reach your premises.
The most common pest in India, which leads to malaria, dengue and chikungunya is a Mosquito. We have many successful methods to deal with this pest.
The most unwanted animal at your house is a rat. To fight against the threat of rats we use useful insecticides and chemicals that are safe for a member of the house.
Nowadays bird nuisance has increased in most cities. Bird dropping and birds nest are unavoidable problems. Crows and pigeons more often visit your balcony.
Herbal Pest Control also known as Ayurvedic Pest Control is a healthy and organic method to protect your premises against termites, ants, cockroaches, lizards, rodents, etc.