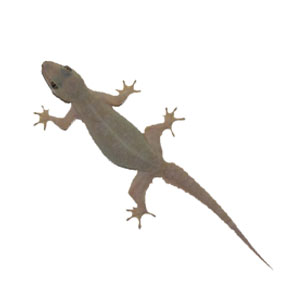 AEGIS Care is one of the oldest Lizard Pest control service providers in Mumbai engaged in the industry since 2005.
Lizards are another crawling insect after cockroaches that you don't wish to see at your house. But somehow, they always make their way into it without your permission. Sometimes it is easy to deal with them but otherwise, you need an effective and affordable pest control treatment. It is also recommended to have a pest control treatment twice a year. Aegis Care offers pest control treatment, particularly for lizards and GD.  Aegis Care uses pesticides and insecticides which have a strong effect on lizards and other insects. Some insects hide during the treatment process but eventually, they die after 3-4 days of treatment. During the treatment, the cooked food should be covered and other stuff like clothes, utensils and other useful things should be removed. Our team is experienced and is all well aware of the precautions to be taken during pest control treatment. Call us today at 9819 893 916  to make your house and office insect Free.
Preventive measures you can take against Lizard?
Don't leave your doors open for a longer time. Lizards and spiders easily get through them.
Use mosquito nets or other types of nets on doors and windows.
Don't keep your food in open. Open food attracts lizards and GDs.
Use peacock feathers. There is a conception that lizards don't like a peacock feathers and run away seeing them. Not sure if it works or not but you can try it.
Use cold icy water on lizards. Lizards don't like cold water and if they come in contact it then there are chances they will not come back to your house again.
Keep the space open and clean. Lizards are attracted by mess and clutter at the house. So if your house is clean and sorted then there are chances lizards won't make your house, their house.
Use a rolled up magazine, newspaper or a roll to wipe them out if you find them on your wall. Be gentle and try to push them out of your house without hurting them.
Hang empty egg shells at your house. Many people use eggshells as a preventive measure against lizards. It is thought that the smell of the egg makes the lizards stay away.
Say No to DIY, Give Professional a Try
In India, people usually follow the casual hit and miss method or any DIY process to get rid of Lizards. This might be a penniless method but can cost your family heavily. In order to save a few rupees, you might be exposing your premises to harmful diseases. So, try our expert pest control service to protect your residential and commercial place from Lizards.
We provide Lizard Pest Control Services in Mumbai, Navi Mumbai & Thane regions in
| | | | |
| --- | --- | --- | --- |
| Ghatkopar | Chembur | Andheri | Saki Naka |
| Powai | Kurla | Sion | Dadar |
| Matunga | Fort | Wadala | Bandra |
| Juhu | Byculla | Parel | Santacruz |
| Borivali | Thane | Bhandup | Vikhroli |
| Vashi | Nerul | Kharghar | Ghansoli |
| Belapur | Malad | Goregaon | Kandivali |
| Airoli | Mulund | Chakala | Vikhroli |
How to Book a Pest Control Service Near Me?
Search online for pest control services near me or AEGIS Pest Control on Google and you would see a list of all reputed pest control service provider near you. Click on the top service providers like AEGIS Pest Control and book the desired pest control service online by filling out the form on the Website or calling them directly for a booking.
Also Note: Do not miss fetching a 5% discount on the final price by booking a service through Whatsapp.
We provide Pest Control services all over Mumbai, Navi Mumbai, and Thane.
Other Pest Control Services We Provide
Known as white ants, are very much prevalent in houses in Mumbai. We use the best termite pest control treatment to protect your wooden furniture and residence.
Bed Bugs known as Khatmal are seen in houses and offices. They can easily get along with you when you are traveling and reach your premises.
The most common pest in India, which leads to malaria, dengue and chikungunya is a Mosquito. We have many successful methods to deal with this pest.
The most unwanted animal at your house is a rat. To fight against the threat of rats we use useful insecticides and chemicals that are safe for a member of the house.
Nowadays bird nuisance has increased in most cities. Bird dropping and birds nest are unavoidable problems. Crows and pigeons more often visit your balcony.
Herbal Pest Control also known as Ayurvedic Pest Control is a healthy and organic method to protect your premises against termites, ants, cockroaches, lizards, rodents, etc.